I recently purchased my Instant Pot after reading reviews and finding a really awesome deal on one. I have to admit I was a bit intimidated by the fact that it is a pressure cooker (my mother has told me horror stories). The more reviews I read I became comfortable with the idea of having one.
It sat on my table for about 2 days before I even opened it. I read the box and read all the functions that it could do and it was overwhelming. I immediately started thinking back to my mother's input on the 1960's pressure cookers. Then I thought, everyone can't be wrong about this thing - I'm going to try it out. So I decided to open it and check it out.
Opening the box up to the inside flap and being able to see the components to the Instant Pot and all the extras I received with it was exciting for me. (I don't get out much, ha.)
Looking on the Inside
So, I pulled the Instant Pot out of its box and removed it from its packaging and I have to say, it looked really impressive and aesthetically appealing. It is much larger than I thought it was going to be - which was a good thing for me since I have a big family. However, it wasn't too large to fit comfortably in my small kitchen space.
After opening up the Instant Pot I was really pleased to see the measuring line on the inside of the stainless steel pot. This is something my crockpot doesn't have and it is perfect for avoiding spillovers.
The spoons that also came with it are nice; as well as the steaming rack. And of course- the recipe book was a bonus considering I had no idea how to cook with the thing!
Okay, I was really to cook. I had a real hankering for chicken and dumplings so I thought I'd give it a shot. I decided I would just wing it and do it how I would normally do it over the stove or in my crockpot. I started by sauteing the chicken to give it a nice color.
Normally doing this on the stove I have enough time to cut my veggies and prepare my broth... ha! Not this time. Pretty much as soon as I started sauteing the chicken it was ready to go! I then found myself rushing to get my veggies diced up (I had veggies flying everywhere).
Then I thought, oh no. I forgot to prepare my potatoes and those things take forever! I just ended up throwing everything in the Instant Pot except my dumplings (I used canned biscuits) and hoped we wouldn't be eating cereal for dinner that night.
I put it on the appropriate setting and was a little in disbelief over the fact that it was only going to take 10 minutes to get those potatoes done. The timer very quickly went off did my quick release and returned the Instant Pot back to Saute and added my dumplings. They cooked in no time and I tested a potato... it was perfection!
My Thoughts on the Instant Pot
In conclusion, I love the Instant Pot! It is truly awesome and I definitely underestimated its performance in the kitchen. It has been a really awesome addition and I have used it many times with great success! The only thing left is to figure out what to do with all of that extra time that I'm not standing over the stove!
I will be adding recipes for the Instant Pot to my blog that is super quick, easy, and tasty!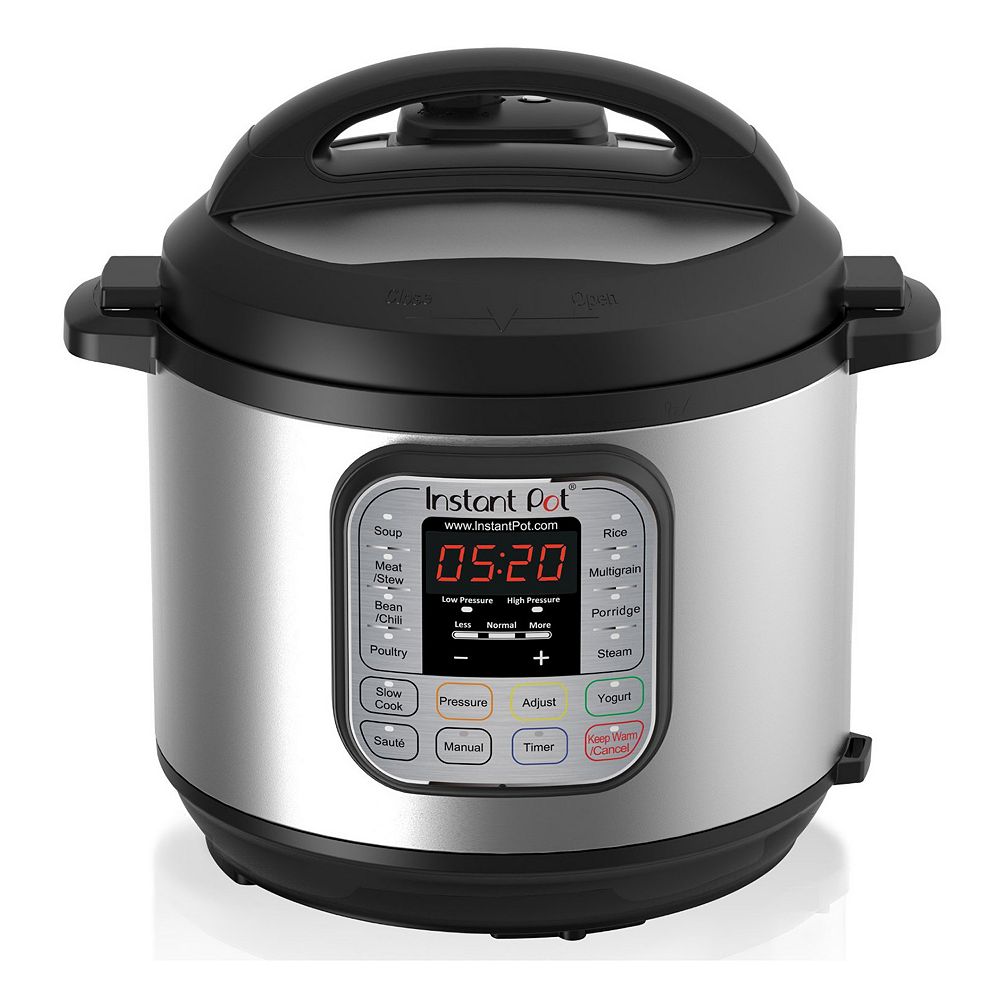 CHECK OUT THESE INSTANT POT RECIPES:
Dana is an experienced recipe creator who crafts easy and delicious recipes for all levels of home cooks.
Her recipes range from classic comfort foods to healthy and nutritious meals, and she is always on the lookout for new and exciting ways to bring flavor and variety to the table.