Show your loved ones how much you love and appreciate them this Valentine's Day by giving them something homemade, sweet, and delicious.
Valentine's Day Dessert Ideas
This list of Valentine's Day dessert ideas will inspire you to get creative and will help you surprise your loved ones with something tasty!
Say I love you with a cupcake brownie topped with homemade fudgy chocolate frosting.
Brownie Cupcakes with Chocolate Frosting - Mama Needs Cake
These adorable heart-shaped cherry pies are incredibly easy and fun to make - so easy the kids can help!
Heart-Shaped Cherry Pies - Mama Needs Cake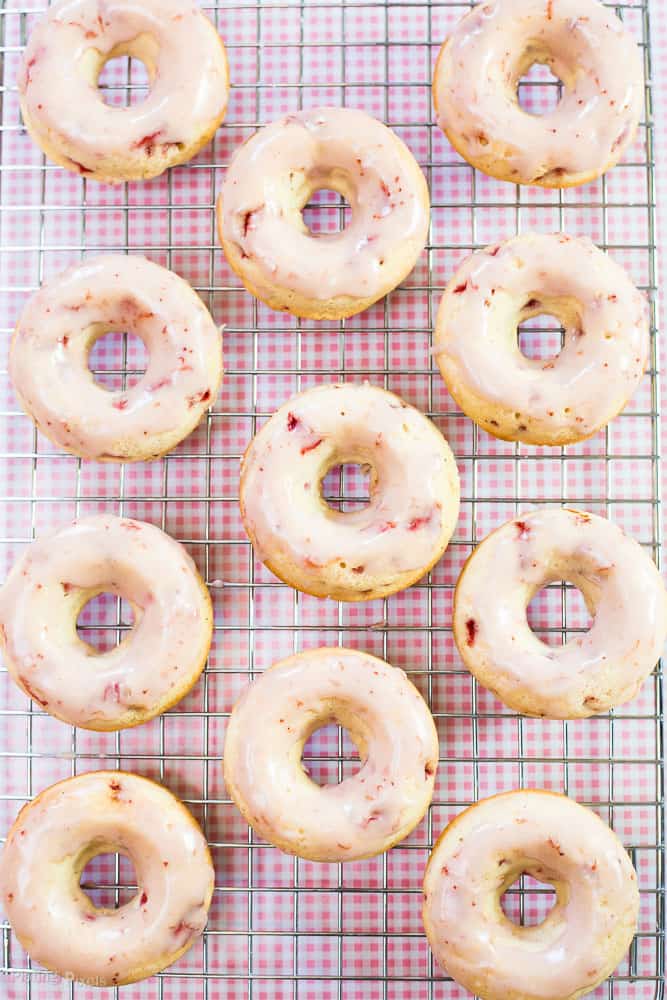 These baked doughnuts are perfect for breakfast or for dessert!
Chocolate Strawberry Glazed Baked Doughnuts - Plating Pixels
This rustic tart is easy to make and uses very little ingredients.
Easy Rustic Mixed Berry Tart - Mama Needs Cake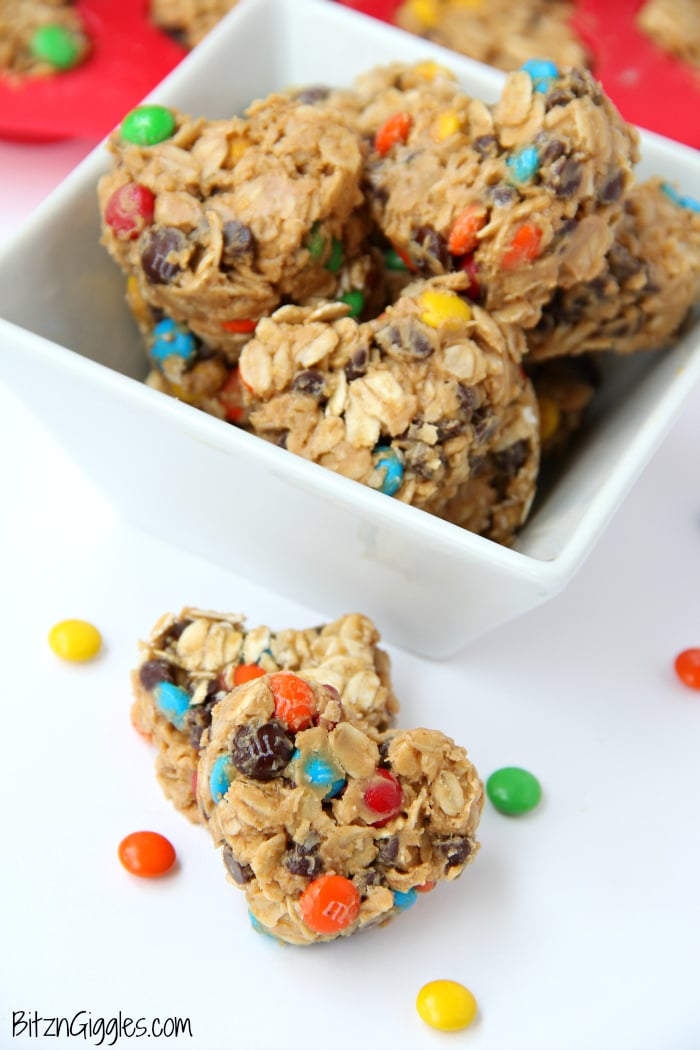 These bite-sized treats are so cute that'd they be perfect to give as gifts!
M&M Granola Bites - Bitz & Giggles
This chocolate lava cake would be a great way to end your stay-in dinner date!
Molten Chocolate Lava Cakes - Live Well Bake Often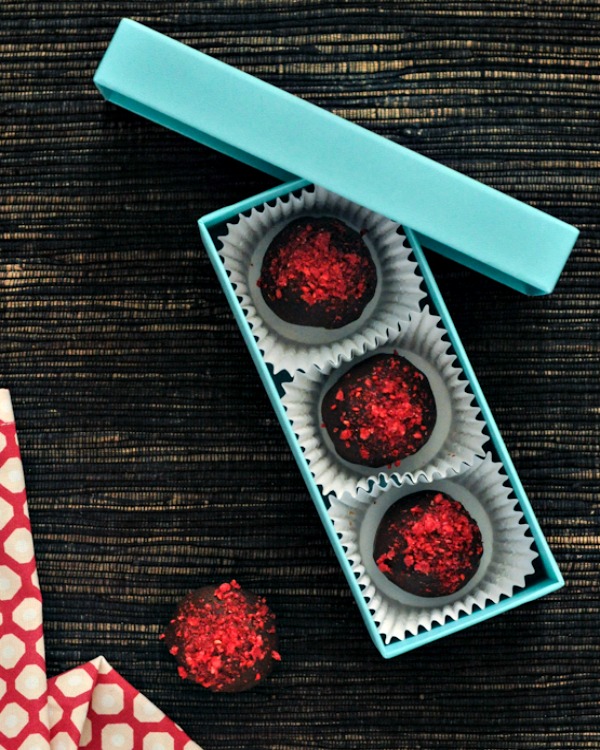 These fudge brownie truffles are perfect to gift-giving!
Raspberry Dusted Chocolate Fudge Brownie Truffles - Spabettie
These adorable and sweet fudge hearts would work great as a gift, too!
Strawberries & Cream White Chocolate Fudge Hearts - Eats Amazing
Another great gift idea are these sweetheart truffles.
Strawberry Cheesecake Sweetheart Truffles - Mama Needs Cake
This milkshake recipe easily serves 4- it's perfect for a family Valentine's Day treat!
Strawberry Ice Cream Milkshake - Mama Needs Cake
Calling all lovers of cherries - this heart-shaped brownie is perfect!
Sweetheart Brownie Bliss - Buy This Cook That
Serve these raspberry brownies to your family after dinner and your family will love it!
Ultimate Raspberry Truffle Brownies - Garlic & Zest
These adorable cookies would be perfect as a homemade treat for teachers or for class parties.
Valentine M&M Oatmeal Cookies - Home & Plate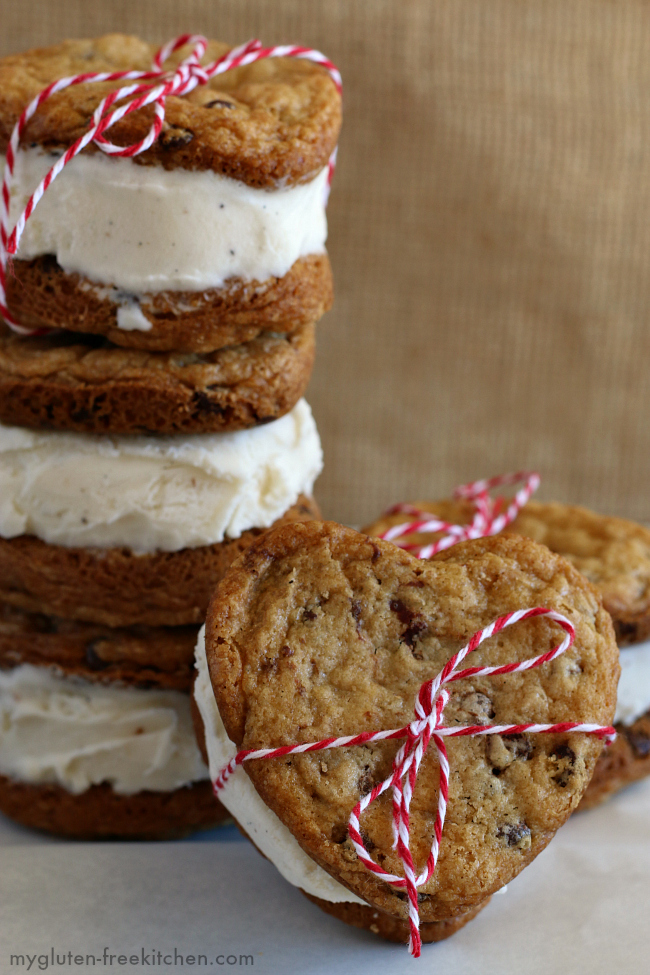 A delicious gluten-free option- heart-shaped ice cream sandwiches!
Valentine's Chocolate Chip Cookie Ice Cream Sandwiches (Gluten-Free) - My Gluten-Free Kitchen
This cookie cake is perfect for serving a crowd! It looks great, too!
Valentine's Day Cookie Cake - Bake du Jour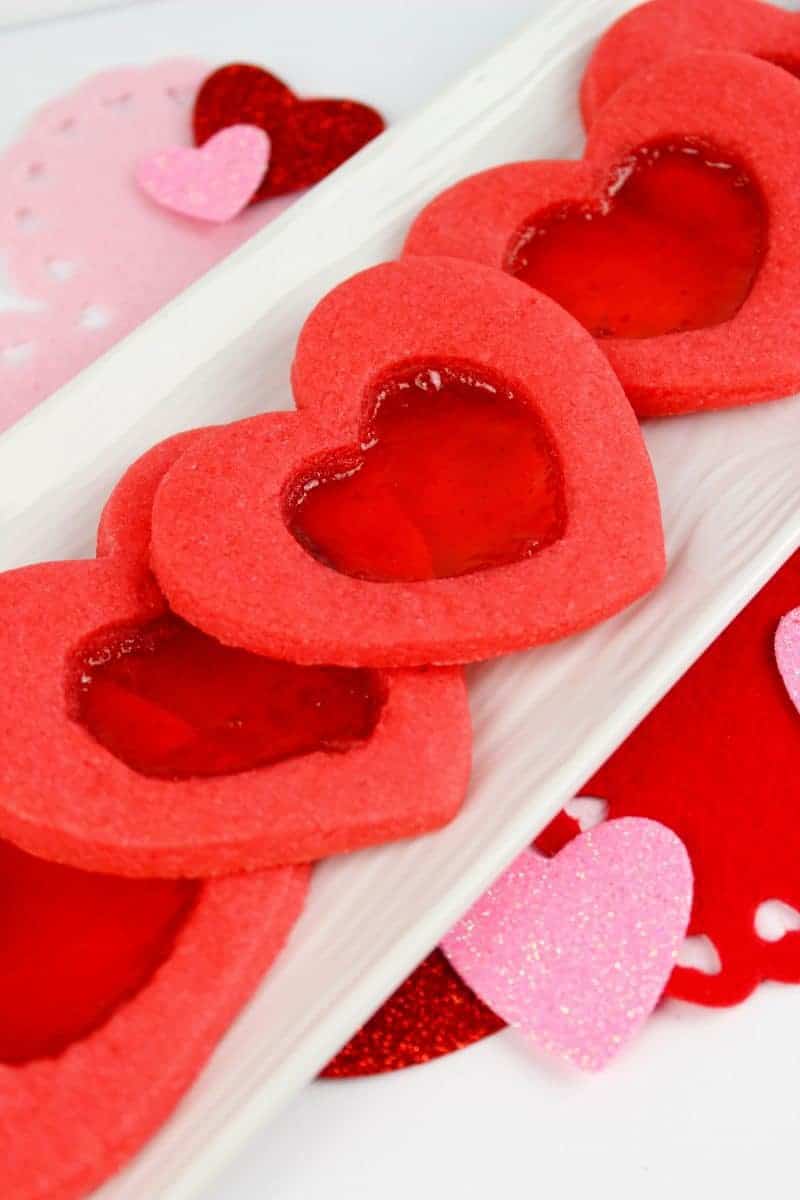 These stained glass cookies are perfect to give if you're looking for something creative and unique!
Valentine's Day Heart-Shaped Stained Glass Cookies - Crayons and Cravings
Dana is an experienced recipe creator who crafts easy and delicious recipes for all levels of home cooks.
Her recipes range from classic comfort foods to healthy and nutritious meals, and she is always on the lookout for new and exciting ways to bring flavor and variety to the table.